Stand package Business Line – For inspiring conversation
An allround-talent with graphic tower for successful customer conversation.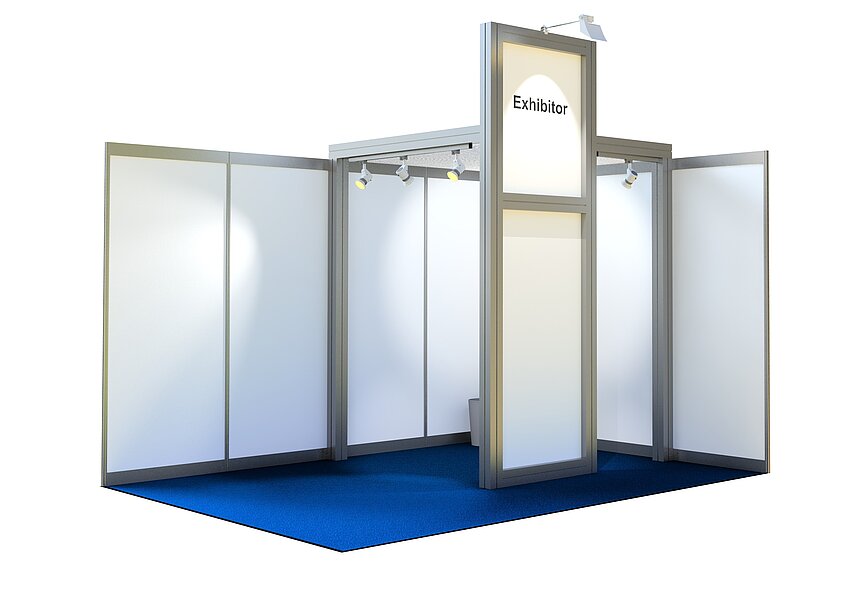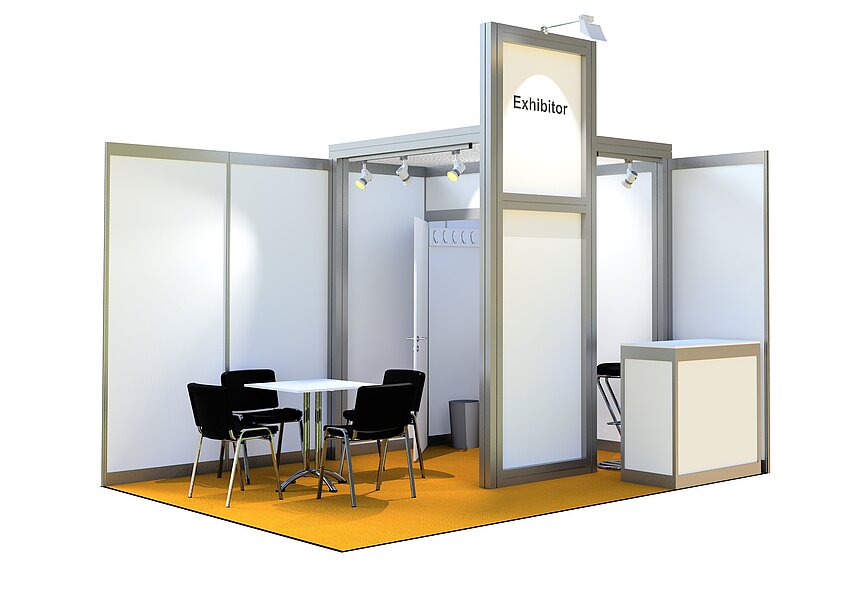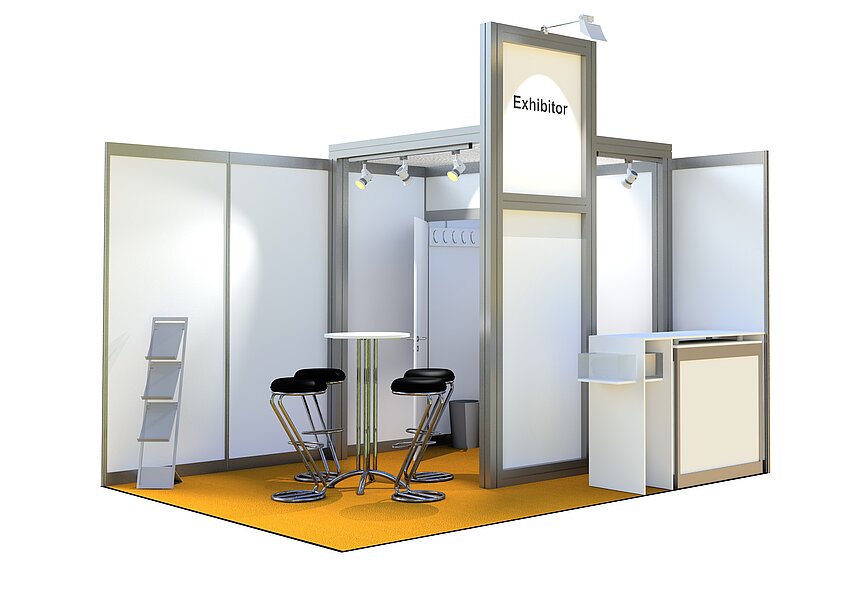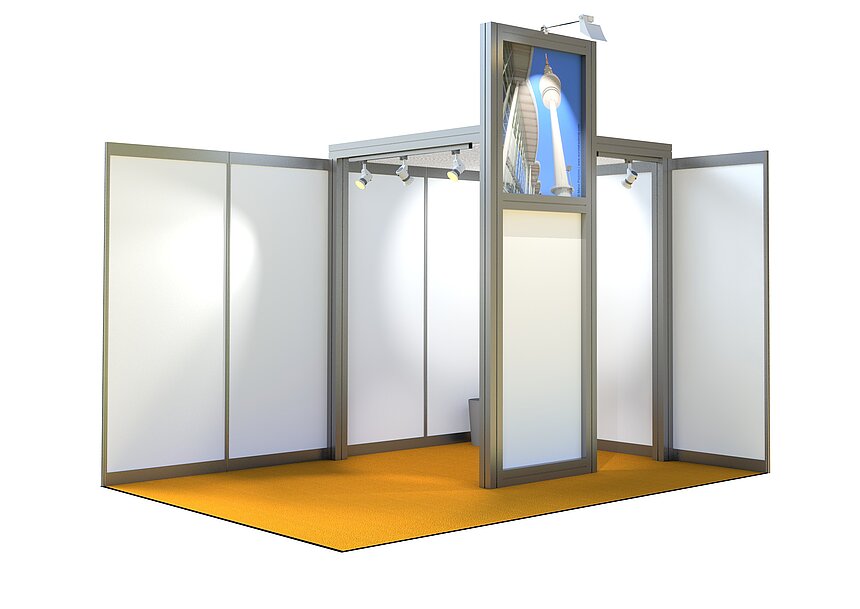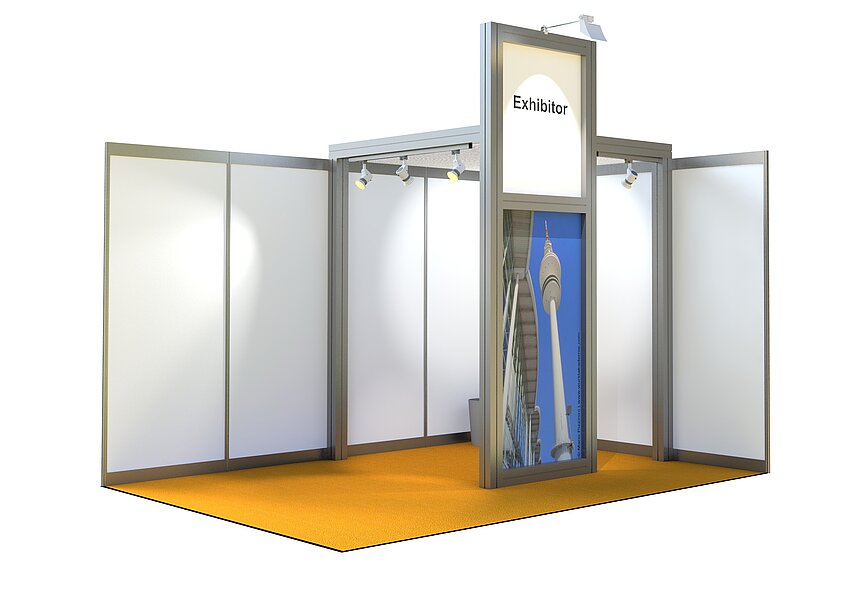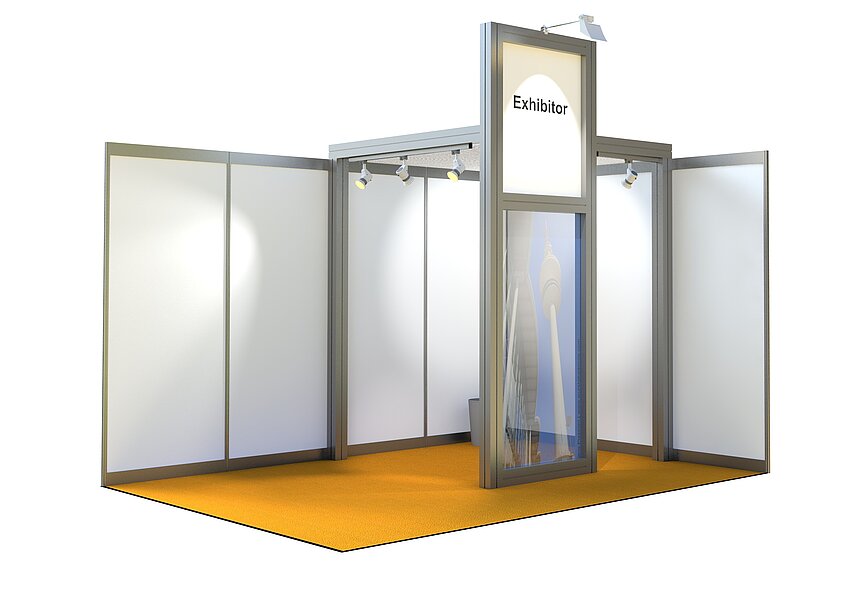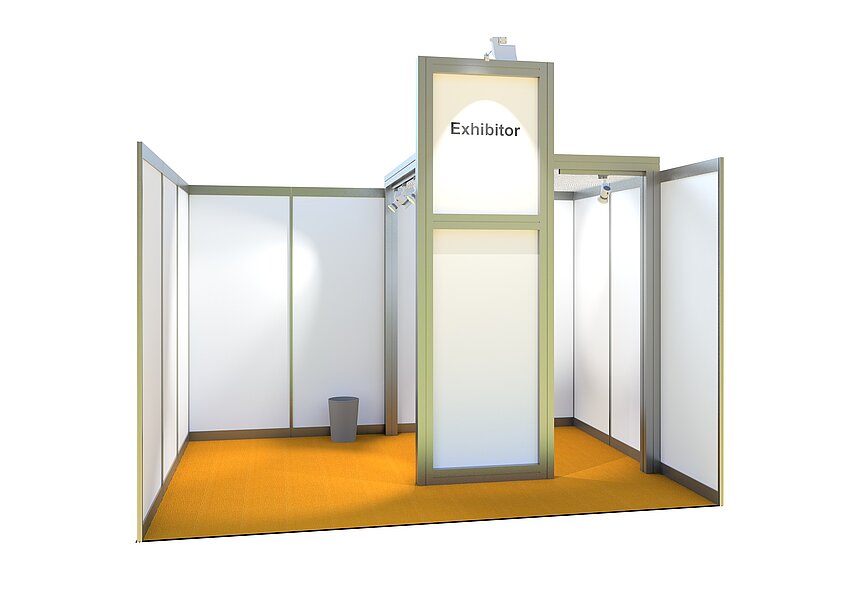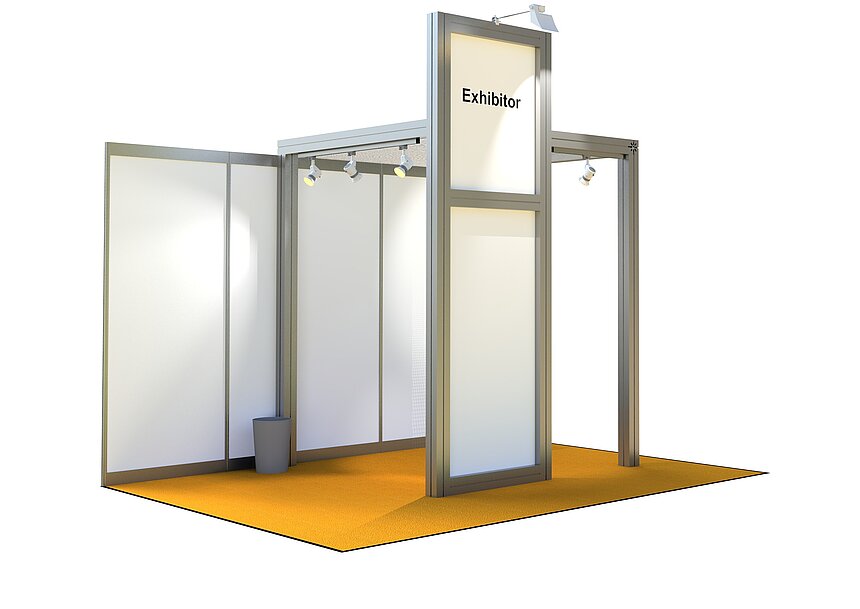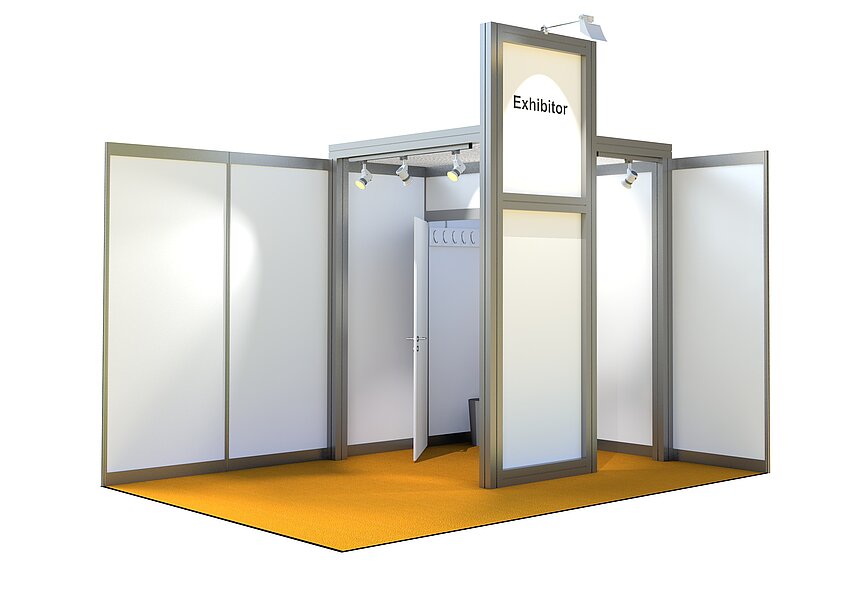 min stand size 12 sq.m.
Equipment
Velours carpet, grey, blue or orange (further colours on request)
KANYA system walls, height = 2.5 m, white
Truss beams SYMA-MOLTO, ceiling with wide-meshed fabric that does not affect the sprinkler system, white
Graphic tower, height = 3.35 m x width = 1.20 m, with fascia board, white
Fascia board with 15 vinyl letters included, additional letters will be charged
1 long arm spotlight for the name board, 4 spotlights for the meeting area
1 Waste Paper Basket
Inclusive
Electrical connection 3 kW (incl. consumption, 1 socket, grounding)
Daily cleaning (rug, tables, info counter and chairs)
Daily rubbish pick-up (providing you with one 60 l bin liner per day, including waste disposal)
* Prices also include the rented truss construction, assembly, dismantling and transport. German VAT not included.
** Prices and booth types valid for events until December 31, 2023. Prices and booth types for events from January 1, 2024, available upon request at ausstellerservice(at)hamburg-messe(dot)de. Price adjustments reserved.
Basic Version – 129,00 € / sq.m*/** (minimum 12 sq.m)
Basic Version – 129,00 € / sq.m*/**
plus Furniture Packages 1 – 229,80 €
Basic Version – 129,00 € / sq.m*/**
plus Furniture Packages 2 – 362 €
Basic Version – 129,00 € / sq.m*/**
plus C - Graphic panel (top) – 149,33€
Basic Version – 129,00 € / sq.m*/**
plus C - Graphic panel (bottom) – 285,49€
Basic Version – 129,00 € / sq.m*/**
plus C - Version monitor wall (without costs for monitor) – 215,50€
Basic Version – 129,00 € / sq.m*/**
plus C - Version fabric banner – 434,15€
Basic Version – 129,00 € / sq.m*/**
Basic Version – 129,00 € / sq.m*/**
Basic Version – 129,00 € / sq.m*/**
plus C - Version storage 1 sq. m. with wardrobe board – 132,56€
OSC-Login
Only bookable via OSC:
[L404311] C - Version fabric banner
[L404321] C - Version storage 1 sq. m. with wardrobe board
[L404322] C - Version storage 2 sq. m. with wardrobe board
[L404323] C - Version storage 4 sq. m. with wardrobe board
[L404340] C - Version monitor wall (without costs for monitor)
[L407015] C - Version grafic panel for bottom panel
[L407016] C - Version grafic panel for top panel
[L407017] C- Logo print for fascia panel
---