For anything from a small snack to a full business lunch – there is plenty of choice for high-quality eating and drinking at our fair site. Our experienced catering partner, Käfer Service Hamburg GmbH, provides comprehensive and professional service with food and beverages for exhibitors and visitors.
The following options are available on the Hamburg Messe site:
(Availability and opening times depend on the specific event)
More details about restaurants and snackbars
Harbour Light (Central Foyer upper floor)
Harbour Light is a restaurant with service. It is located between Halls A1 and A4, with décor including typical Hamburg features such as seagulls, water and waves – a convincing concept in cheerful, colourful design. It has a varied menu based on the "Cook and Chill" concept, and relating to Hamburg's attractions. "Harbour Light" has space for more than 230 people, and is ideal for good eating and drinking, and for cultivating business contacts in a relaxed atmosphere far from the hustle and bustle of the fair.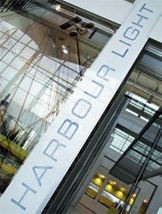 Mercadillo is a self-service restaurant in free-flow design, with friendly market-place character and modern, open-plan architecture. It is located in Hall B6 and has space for more than 200 customers.
It offers a wide range of cross-over cuisine, and an enormous selection of drinks and desserts to meet every wish. This Käfer outlet stands for a completely new generation of trade fair restaurants.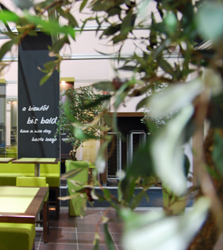 Restaurant Kiel (Hall B3 ground floor)
Kiel is a self-service restaurant on the ground floor of Hall B3, with space for a total of 120 customers. The room has modern, straightforward layout, with various decorative elements. It is designed to give customers a good view of what is going on at the Fair.
It provides various individual dishes of the day, and a wide range of salads, soups, snacks, pasta, and steaks from the grill. Its open character, lively atmosphere and speedy service make it ideal for a tasty snack or a full meal to set you up for the rest of the day at the fair.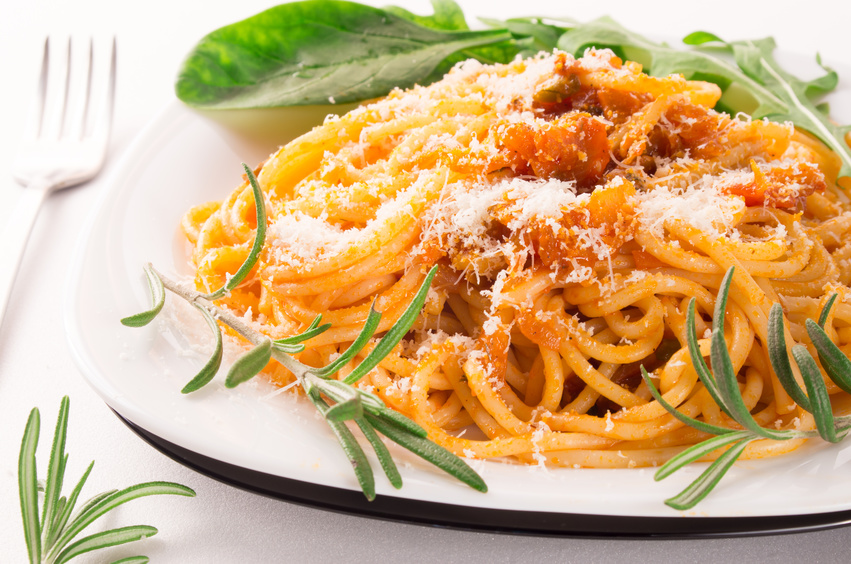 Pickup (Halls A3, A4 and B7)
PickUp is a modern snack bar in Halls A3, A4 and B7. Customers can watch the preparation of meals at the spacious counter areas, and can see the wide range of drinks and coffee specialities.
The customer areas to the left and right of the counter give customers the opportunity to consume their snacks and drinks in a relaxed atmosphere at cocktail tables. The warm, inviting orange and yellow colours give a cheerful, feel-good atmosphere.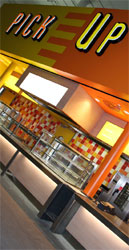 Käfer Tagesbar (Halls A1 and B5)
The Käfer Tagesbar outlets in Halls A1 and B5 feature warm colours and modern materials, as do the little mobile units between Halls A1 and A4. They stand out with their timeless, cultivated look and delicious selected grades of in-house roasted coffee.
Apart from a wide range of coffee specialities, it also has tasty croissants, coffee cakes, delicious doughnuts and freshly made bagels and focaccias.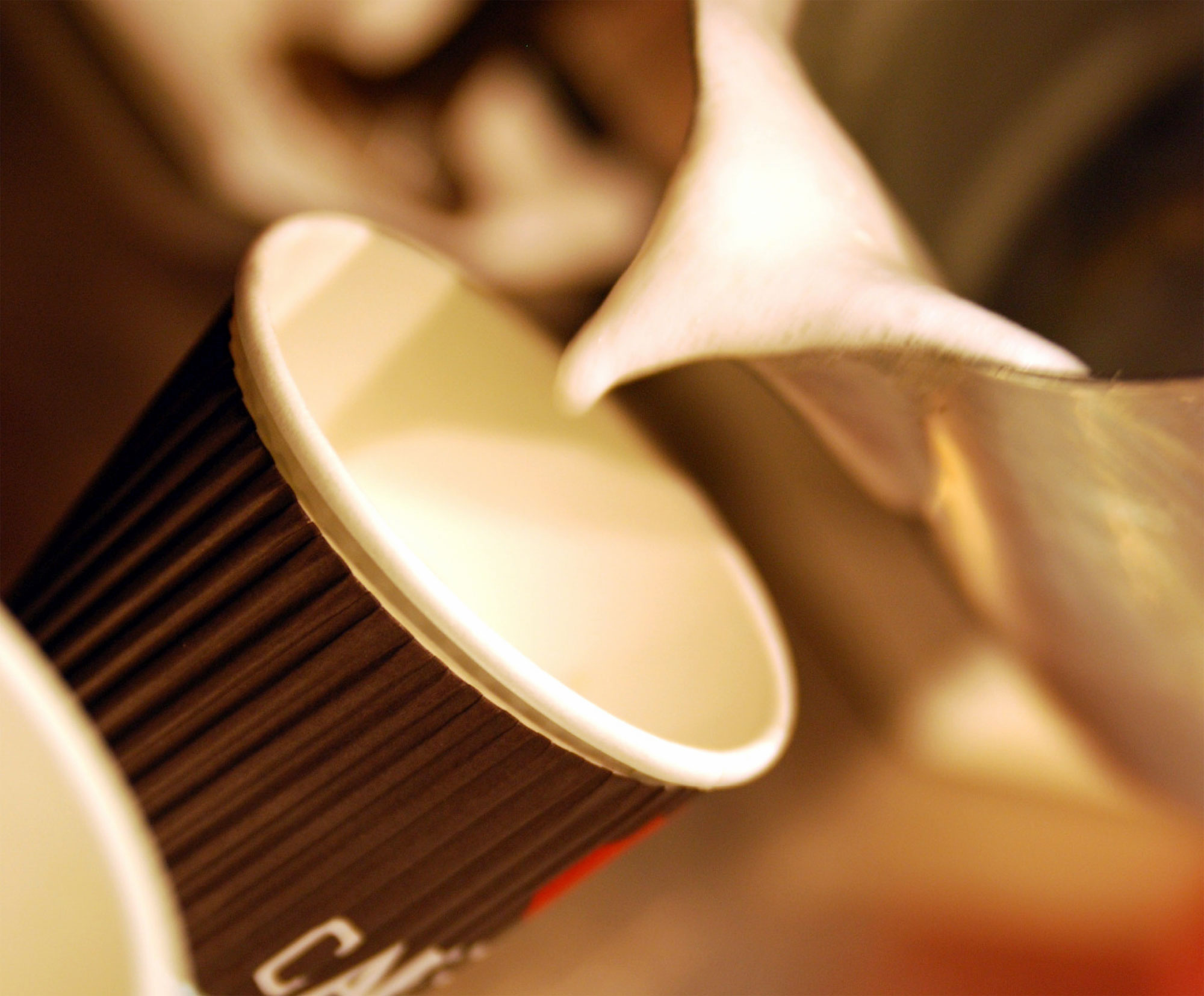 Whether finger food or all-round carefree package
We fulfil all demands on physical well-being - from mobile service calls with snacks, soft drinks, coffee and cakes to multi-course gala dinners in a festive atmosphere.
We ensure that your trade fair stand is also perfectly tailored to your culinary needs.

We provide you with complete support from an experienced project manager and charming service personnel so that you can concentrate on your visitors and business partners.
Book your stand catering here.
Käfer Service Hamburg GmbH
c/o Hamburg Messe und Congress GmbH
Messeplatz 1
20357 Hamburg /Deutschland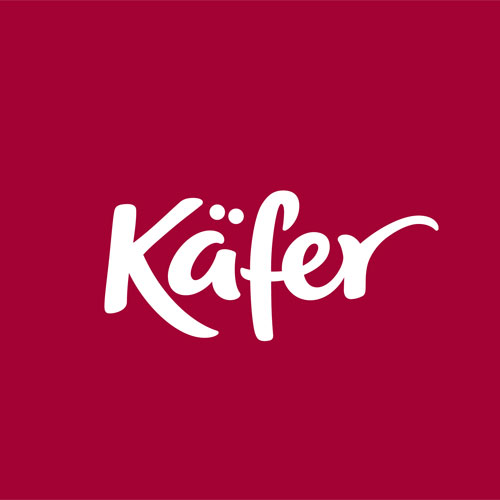 Photo credits:
Header: © Hamburg Messe und Congress / Jürgen Nerger
Photos: © Käfer Service Hamburg GmbH, Fotolia / Adobe Stock