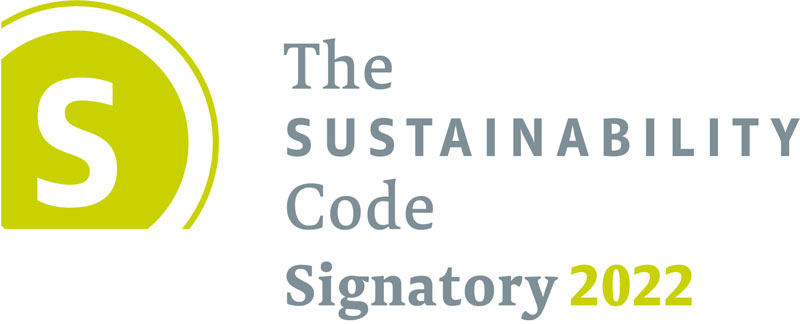 A major premiere for Hamburg Messe und Congress (HMC): For the fiscal year 2019 HMC has first time published a sustainability report based on the German Sustainability Code (DNK). For more than ten years Hamburg Messe und Congress had been reviewing its most important sustainability indicators to compile internal quantitative reports.
The German Sustainability Code is a cross-industry transparency standard for reporting on corporate sustainability activities. It was developed in 2010 by the Council for Sustainable Development working together with representatives of politics, finance, companies and civic organisations.
To fulfil the requirements of the sustainability code, Hamburg Messe und Congress prepared a so-called DNK Statement which reflects twenty different criteria as well as specific performance indicators.
By publishing its DNK Declaration of Compliance, HMC highlights its commitment to economic, ecological and social responsibility while making its sustainability performance transparent and comparable.
Photo credit:
Header: © Hamburg Messe und Congress / Jürgen Nerger