An ideal connection: Bringing together business and entertainment
It couldn't be more central: Located right in the trendy "Schanze" district, surrounded by countless bars, clubs and restaurants, the exhibition campus comprises 11 halls with 87.000 m² of exhibition space plus 10.000 m² of outdoor area. From global flagship fairs to corporate or major political events, anything is possible here. Exhibition hall sizes range from 2,878 to 13,175 m², with ceiling heights of up to 17 metres, ensuring maximum flexibility and individuality.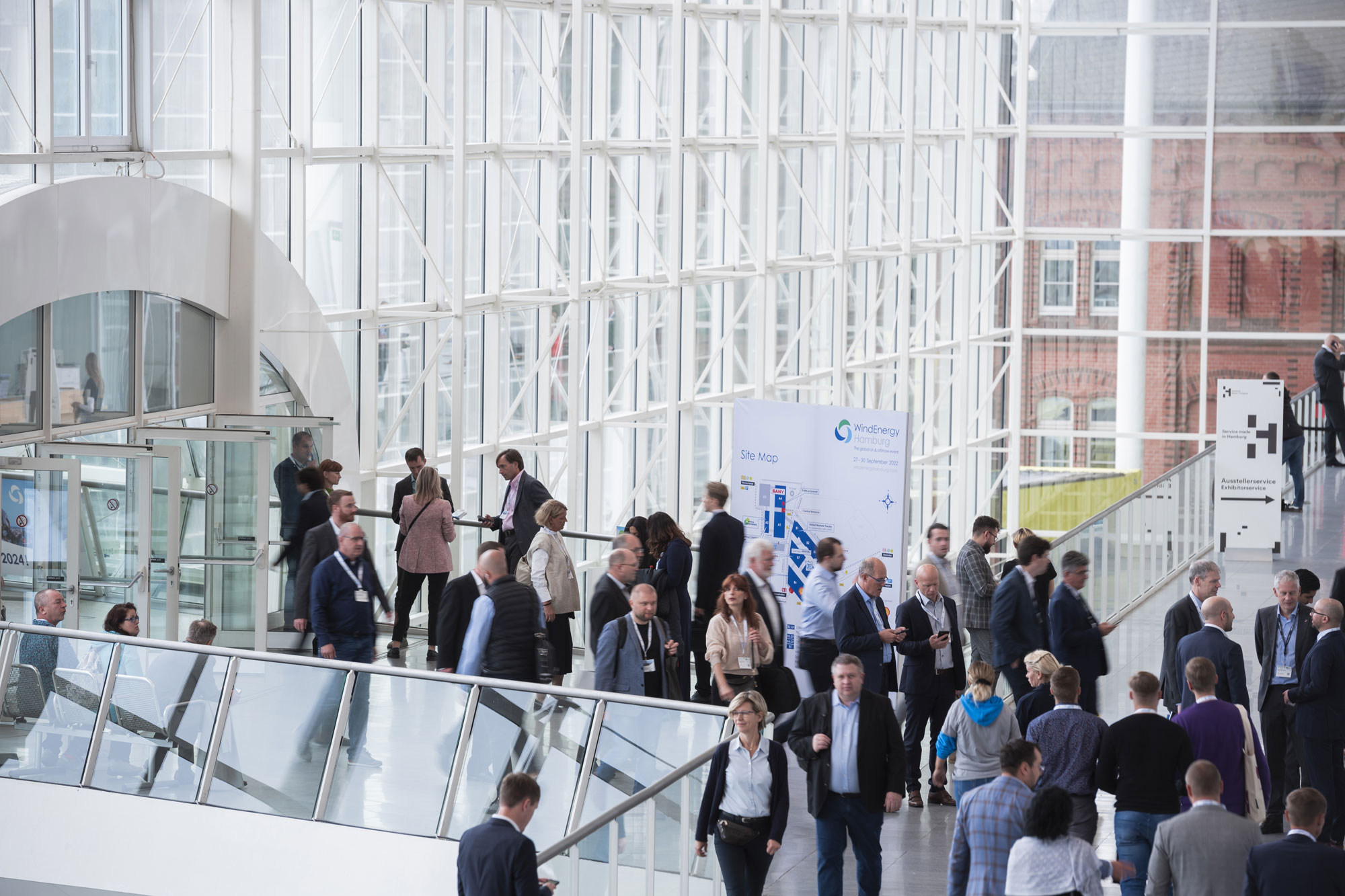 Ideal fair site for events
Flooded with light, the modern fair halls right next to the television tower host more than 40 successful fairs and other events every year. 11 exhibition halls covering 87,000 square metres and 10,000 square metres of open-air space offer plenty of space for events of any kind, whether small and intimate or grand and magnificent.
Facts and figures about the fair site
97,000 sq.m total exhibition space
87,000 sq.m in eleven exhibition halls
10,000 sq.m Outdoor space
We will be happy to prepare an offer for you if you would like to rent one of our halls or other premises.
Hamburg's exhibition campus has just become even more attractive!
A new mobile grandstand system offering 4,332 seats creates perfect conditions for any event: From corporate events to concerts, and through to sport and e-sport events, the most diverse formats can be arranged in minimum time with these highly flexible grandstand units. All that right in the heart of the city. See for yourself – take a look at our grandstand system here!
Photo credits
Header: © Hamburg Messe und Congress / Jürgen Nerger
Central Foyer: © Hamburg Messe und Congress / Rene Zieger
Teaser: © Hamburg Messe und Congress / Jürgen Nerger