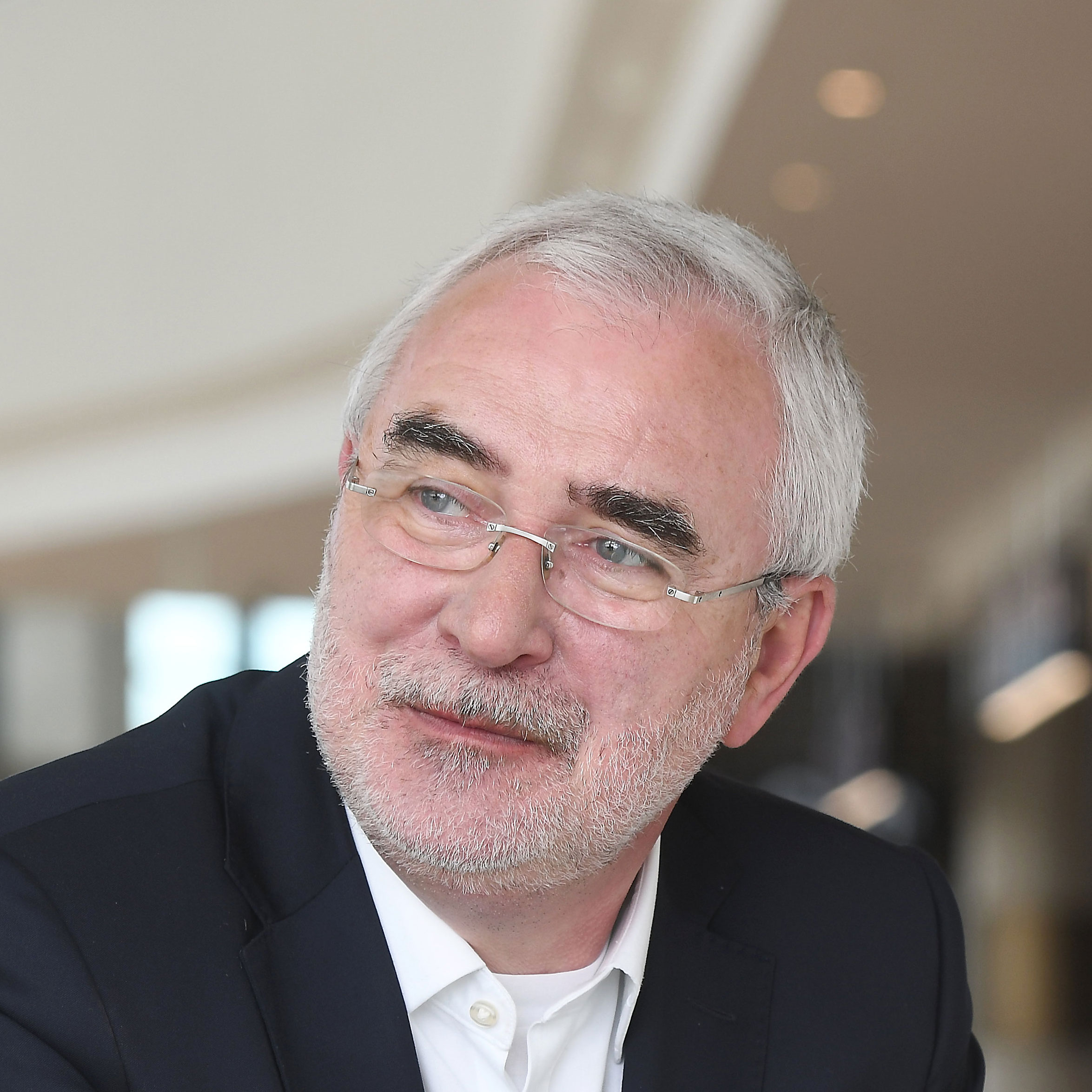 President and CEO
Bernd Aufderheide has been CEO of Hamburg Messe und Congress GmbH since January 2004. He was appointed President of Hamburg Messe und Congress in April 2007. He was born in Herford, North Rhine-Westphalia in 1959, is married and has one son.
Alongside his work for Hamburg Messe und Congress, Bernd Aufderheide is also an honorary Commercial Judge in Hamburg, holds the rank of Frigate Commander in the Navy Reserve, and serves on the Executive Committee of half a dozen professional associations, societies and organisations. In his leisure time he enjoys cooking for friends and family. He takes a keen interest in music and literature. He enjoys going with his family on excursions and holidays abroad.
Before his appointment as CEO at Hamburg Messe und Congress, Bernd Aufderheide took a degree at the University of Cologne in Anglo-American History, English Philology, Ancient History and Macro-Economics. He then held management positions at various trade fair companies in Germany and abroad.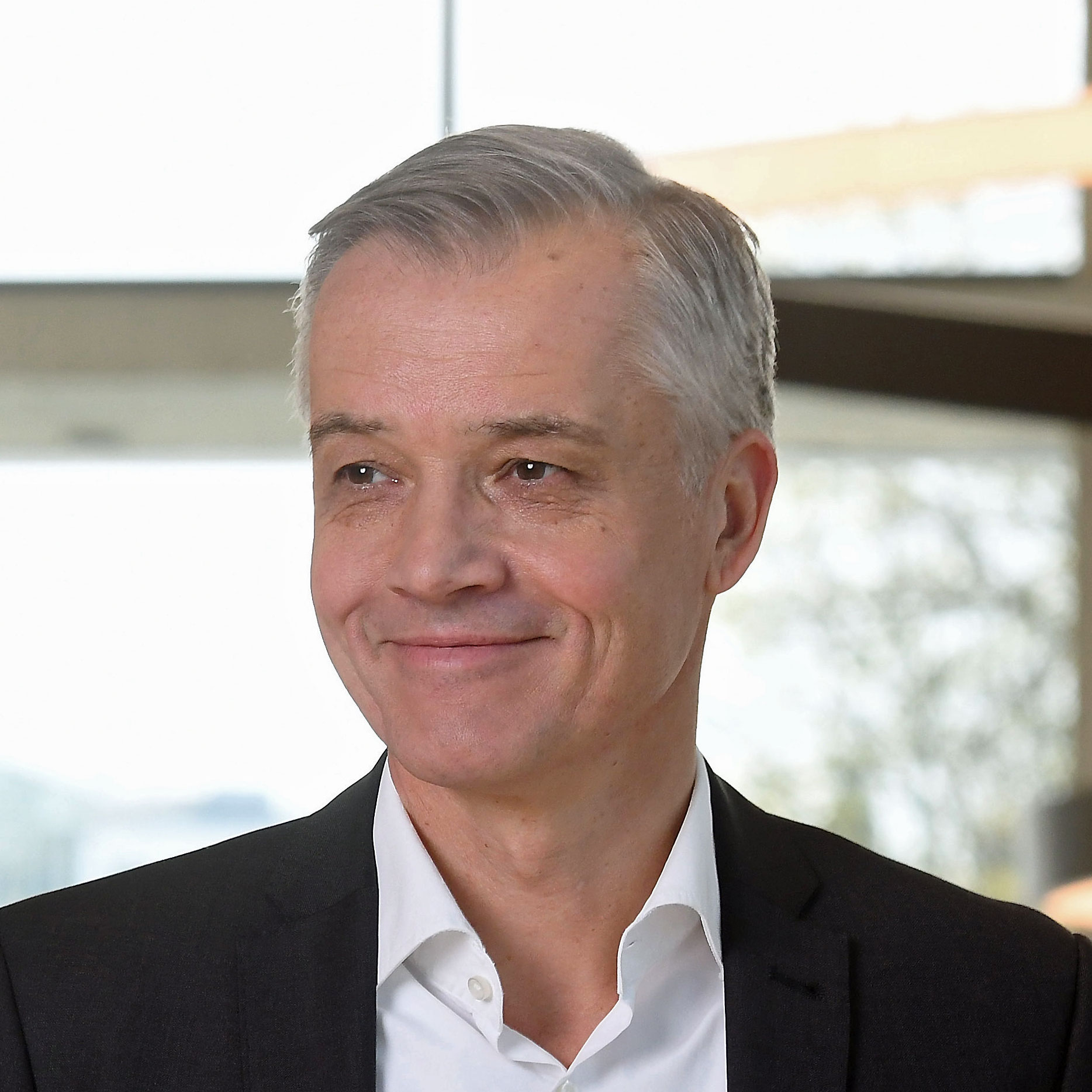 CFO
Uwe Fischer joined the Management Board at Hamburg Messe und Congress GmbH as CFO in January 2018. Born in 1968 in Nordhorn, Lower Saxony, Mr. Fischer holds a university degree (MBA) in Business Administration. He has two daughters.
He enjoys spending as much of his spare time as possible with his family and friends and is a sports enthusiast. He is also interested in music, loves nature and tries to be outdoors as much as possible.
From 2013 until 2017 Uwe Fischer was Managing Director at SV Care Catering GmbH as well as Director of Strategic Projects at SV Group, a restaurant and hospitality management group. He had previously served in leadership positions at various other companies, including 14 years in the financial department of Unilever where he was CFO / Finance Director for Unilever Food Solutions with regional responsibility for the Low Countries and France.
Uwe Fischer studied Business Administration at Helmut Schmidt Universität in Hamburg. He started his professional career as an air force officer in the German armed forces (Bundeswehr).
Vitae
Academic Education:
1980 - 1986
University of Cologne
Degree in Anglo-American History, English Philology, Ancient History, and Macro-Economics
Professional Experience:
1987 - 1988
KölnMesse
Trainee
1988 -1995
Messe Düsseldorf
Positions included Head of Press Department, Prokurist (holder of commercial power of attorney) and member of Management Board
1995 - 1996
Messe Düsseldorf
General Manager of East-West Exhibitions Pte. Ltd., Singapore (Joint Venture company of Düsseldorfer Messegruppe and SUNTEC City Development, Singapore)
1995 - 1998
Messe Düsseldorf
General Manager of Messe Düsseldorf ASIA Pte. Ltd., Singapore
1997 - 1999
Joint Venture negotiator of Messe Düsseldorf, Messe München, Deutsche Messe AG with Shanghai for construction of "New Shanghai" International Exhibition Center
1999 - 2000
Messe Düsseldorf
Positions included Head of Communication, Prokurist (holder of commercial power of attorney) and member of Management Board
2000 - 2003
KölnMesse
Managing Director Marketing
Since 01/01/2004
Hamburg Messe und Congress
CEO
Since 2007
Hamburg Messe und Congress
President
Vita Uwe Fischer
Academic Education:
1988 - 1991
Helmut Schmidt University, Hamburg
Programme: Business Administration
Professional Experience:
1987 - 1996
German Armed Forces (Bundeswehr)
Air Force Officer / Air Traffic Control Officer
1996 - 1999
Der Stoff GmbH, Norderstedt
Managing Partner
1999 - 2001
Union Deutsche Lebensmittelwerke, Hamburg
Management Accountant
2001 - 2003
Unilever Bestfoods Deutschland GmbH, Hamburg
Overheads Controller & Bestfoods Integration Controller
2003 - 2008
Unilever Food Solutions Europe, Rotterdam
Financial Controller
2009
Unilever Food Solutions, Rotterdam
Finance Director – Global Project Management Office
2009 - 2013
Unilever Food Solutions Benelux & France, Rotterdam, Brussels and Paris
CFO / Finance Director – Benelux & France
2013 - 2014
SV (Deutschland) GmbH, Langenfeld
Integration Manager
2014 - 2017
SV (Deutschland) GmbH, Langenfeld
CEO of subsidiaries SV Care Catering GmbH and coavia GmbH & Co. KG, Head of Strategic Projects
Since 2018
Hamburg Messe und Congress GmbH
CFO
Photo credits:
Header: © Hamburg Messe und Congress / Jürgen Nerger
Photos: © Hamburg Messe und Congress / Michael Zapf